picture alliance/dpa/MAXPPP
MERICS Briefs
MERICS China Industries
Energy technology + Advanced chemicals + Synthetic fibers
In this issue of the MERICS China Industries we cover the following topics:
All energy sources on the table in innovation plan
Good chemistry: China strives for clean, green and advanced chemicals
MIIT looks to expand dominance in synthetic fibers from conventional to advanced varieties
Safety first: new regulations aim to keep NEV growth on track
Industrial Internet plan promotes local hardware and foreign software
You can read a free excerpt of our latest MERICS China Industries below. 
At a glance: The National Energy Administration (NEA) and Ministry of Science and Technology (MOST) released a 14th Five-Year Plan (FYP) for technological innovation in the energy sector. The document includes timelines for activities such as Research and Development (R&D), demonstrations and marketization, covering more than 80 different technologies. The overarching goals for 2025 are: 
Increase the proportion of renewables in the energy system, research and test advanced technologies such as 15 MW offshore wind turbine machine designs and new manufacturing methods for crystalline silicon cells 
Develop safe nuclear energy systems and run demonstration pilots for small modular reactors and other advanced nuclear technologies 
Promote the clean, low-carbon and efficient use of fossil energy
Advance the digitalization and smartification of the energy system 
MERICS comment: This document is an update on the long-term plan for energy technology innovation (2016-2030). Both policies reflect China's diversified strategy on energy policy, seeking to decarbonize through renewables as well as nuclear, without immediately abandoning its fossil fuel resources. Innovation is seen as essential to acquire ownership of core technologies in new forms of energy and boost domestic energy supply. 
---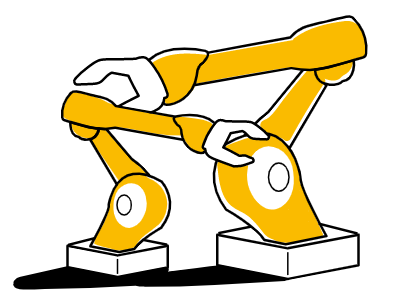 You are reading a free excerpt from the May 4, 2022 issue of our MERICS China Industries Brief. Become a subscriber to get access to all contents. Find out more about our subscription packages here.
---
China will still derive a most of its energy from coal for at least another decade. Energy storage solutions need to be expanded and made cheaper before renewables can become the primary source of energy. Until then, coal will be relied on to maintain the stability of power supply in China. Last year's power shortages and the war in Ukraine have heightened China's focus on energy security.  
In the short term, China's ambitions in energy technology are an opportunity for increased cooperation with Europe. Chinese firms are eager to absorb foreign expertise: the joint development of the world's largest single stack electrolyser by Belgian engineering company John Cockerill and Huaneng is a good example. Trade in clean energy technologies between China and Europe will likely strengthen as investment in the energy transition ramps up. But competition will also increase, as Chinese manufacturers enhance their offerings in areas like offshore wind technology. Crucially, European policymakers ought to avoid overdependence on Chinese suppliers for key technologies. 
---
Article: 14th Five-Year Plan for Science, Technology and Innovation in the Energy Sector (国家能源局科学技术部关于印发《"十四五"能源领域科技创新规划》的通知) (Link) 
Issuing bodies: NEA, MOST 
Date: April 2, 2022 
At a glance: Six departments issued guiding opinions to promote the development of the petrochemical and chemical industries over the next five years. Policymakers want to expand operations in high value-added special fuels and advanced chemicals, and shut down outdated and inefficient petrochemical plants. Goals for 2025 include: 
Achieve breakthroughs in 20 key technologies, including carbon capture utilization and storage, and 40 new technologies, including shape-memory polymers  
Guarantee the supply of 75 percent of new chemical materials  
Reduce total emissions of volatile organic compounds by more than 10 percent 
Control the export of high-carbon products through a new catalogue and strictly control production capacity in refining and other polluting industries