picture alliance / ASSOCIATED PRESS | Anton Novoderezhkin
MERICS EU-China Opinion Pool: The Russia factor in EU-China relations in 2023
As the Russian invasion of Ukraine enters its second year, Beijing continues to support Moscow. The European tour of the Chinese Communist Party's top diplomat saw Wang Yi announce that China would table a proposal for resolving the conflict, highlighting that it will try to marry stabilizing relations with the EU with developing relations with Russia. The idea of separating EU-China relations from China-Russia ones has been tested by China's new Ambassador to the EU, Fu Cong, over the last few weeks. In light of China's diplomatic offensive, the EU needs strategic clarity on how its China policy should approach the Russia question.
In this round of MERICS' EU-China opinion pool, MERICS Analyst Grzegorz Stec asked a number of experts: 
A year into the war on Ukraine, how should the EU approach the Russia factor in its China policy in 2023?
Alice Ekman
Senior Analyst heading Asia portfolio at the EUISS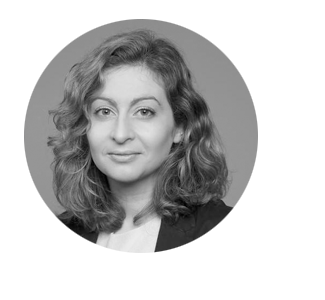 Not only Beijing has never condemned Russia's invasion of Ukraine, but the countries' bilateral relations have significantly consolidated over the last 12 months. There are diverse signs of such consolidation. For example, Russia became China's top oil provider in May 2022 and both countries are gradually switching to yuan and ruble payment from dollar in commodities trading. Overall bilateral trade rose by more than 30% year-on-year in 2022, according to China's customs authority. It is becoming more diversified, covering not only energy, but also increasingly agricultural and electronic products. Both countries conducted a joint military exercise in the East China Sea in December 2022, the same month Xi Jinping and Vladimir Putin reaffirmed that they should strengthen strategic coordination.
It is definitely much more than a marriage of convenience. The China-Russia rapprochement is seen as long-term and strategic process in Beijing. The bilateral relationship remains strongly driven by a shared resentment against the West and a shared ambition to build an anti-Western coalition of countries and set of initiatives.
The charm offensive launched in recent months towards the EU and several of its member states suggests that Chinese diplomacy believes EU-China bilateral cooperation can progress without addressing the current divergences on the war in Ukraine. This is misreading the hierarchy of priorities in Europe. As the charm offensive is likely to continue in the coming months, the EU should keep the war in Ukraine at the center of any exchange with China. It should also condition the resumption of normal exchanges on concrete bilateral cooperation projects on the results of the priority exchanges about the war. In any case, the recently released "China's Position on the Political Settlement of the Ukraine Crisis" does not imply a reset of China-Russia relations, which are likely to continue to consolidate in the coming months.
Alexander Gabuev
Senior Fellow, Carnegie Endowment for International Peace

Key for Europe will be to understand where China stands on the Russia-Ukraine war and to harbor no illusions that an opening to Beijing might change its position or help to erode the Sino-Russian nexus. China doesn't have a stake in a Ukrainian victory, although it preaches support for international legal principles like sovereignty and territorial integrity – and has not recognized Crimea or other annexed Ukrainian regions as part of Russia.
At the same time, Beijing has a big stake in Russia not losing the war. China is agnostic about Putin's maximalist war aims in Ukraine and believes they are unattainable. But what Beijing doesn't want to see is a military defeat that would lead to regime change in Russia and the installment of a pro-Western government.
China is also benefiting from Russia becoming its junior partner – a trend that was there in bilateral ties since at least 2014 and is now amplified by Western sanctions and Russia's growing isolation. Chinese leverage vis-à-vis Russia grows every month and this can be instrumentalized to Beijing's advantage. Access to Russian cheap natural resources and to its remaining advanced military technology as well as the ability to be more present in the Arctic or Central Asia with the Kremlin's support is something that will benefit China in the long run.
Beijing is unlikely to be more forward leaning in supporting Putin, but nothing suggests that it's ready to decrease its engagement with Moscow.  
Jakub Jakóbowski
Deputy Director at Centre for Eastern Studies (OSW)

The basic policy the European Union should maintain is fairly simple: any tangible support for Russia's war effort should be communicated as a red line for the EU and will harm the EU-China relationship. This concerns primarily potential direct military aid from China, be it in the form of dual-use goods, arms, military technologies, or help in circumventing sanctions.
EU should brace itself for potentially tough decisions – whether to impose sanctions on China, whether to accelerate the "defensive toolbox" policies, whether to join or at least just support and comply with  US secondary sanctions should proof emerge that Chinese arms are reaching battlegrounds in Ukraine. One of the primary limits for the "no limit" strategic relationship between Beijing and Moscow are the ones set by the West working together.
The primary challenge for 2023, however, will come on the diplomatic front. After months of ideologically-driven support for Russia, late 2022 brought a new diplomatic posture. China presented itself as a peace broker able to influence and restrain Moscow.  In an attempt to capitalize on Russia's nuclear de-escalation, Chinese diplomacy is now turning to offers of peace talks and showing a willingness to engage individual European capitals and leaders.
While the EU's temptation to engage might be strong, it should be noted that China's primary goal is to exploit the Western divisions about the war in Ukraine and undermine EU and transatlantic unity. Given the ever-deeper contacts between the Chinese and Russian leadership, this engagement could yet turn out to a double-cross, partially coordinated with Moscow. If the EU decides to engage in this diplomatic game, it should bear these fundamental risks in mind.
Una Bērziņa-Čerenkova
Head of the Asia program at the Latvian Institute of International Affairs,
European China Policy Fellow at MERICS

During the meeting with European Council President Charles Michel in December 2022, Xi Jinping commented on "the Ukraine crisis" by quoting a Chinese saying: "When the city gate catches fire, the fish in the moat would suffer." This representation of Ukraine as a bystander, a mute fish caught in a conflict, is in stark contrast with how the West, united since February 24, sees the nation.
One can debate the closeness of the Sino-Russian partnership -- there are statements suggesting closer ties, and then there are systemic factors keeping Russia and China from trusting each other. But for an informed European policy on China, this should not matter. What should matter is that China's views, expressed over and over, are not compatible with a winning outcome for a sovereign Ukraine. Even if the upcoming China's "Position paper on a political solution to the crisis in Ukraine" does contain veiled discontent about Putin's nuclear threats, the EU should focus on the larger message: China argues that the US-led security architecture is at the root of the conflict. Full victory on Ukraine's terms would prove the merit of this architecture in Europe and end up strengthening it. This is not in line with China's strategic objective.
As Europe enters the second year of Russia's war on Ukraine, the EU should stop repeating its refrain about China's constructive role, clearly signal it has not been wooed by China's "charm offensive", and brace for a likely deterioration in ties with the PRC.
Yurii Poita
Head of the Asia-Pacific Section at the Kyiv-based Center for Army, Conversion and Disarmament Studies (CACDS), European China Policy Fellow at MERICS

Over the last year, the most negative scenario – China providing significant military-technical assistance and large-scale support to circumvent sanctions to Russia - did not happen. This indicates that the diplomacy of Brussels and individual European countries, aimed at warning China about the catastrophic consequences for relations with the EU, has worked. China values its relations with Europe and does not want to ruin them because of Russia.
At the same time, China and Russia have significantly strengthened political coordination and support for each other in the international arena, deepened economic cooperation, and Chinese companies are providing Russia with components for armaments. This means that relations with Russia are also important and that China does not want to destroy them.
The main task of the EU in 2023 is to prevent China's strategic calculations from changing in the pro-Russian direction. First, Brussels must constantly emphasize that China's so-called material support for Russia will heavily impact economic and political relations. Secondly, the EU must demonstrate unity, cohesion and consistency in its decisions regarding the Russian-Ukrainian war. Thirdly, any violations by China of the sanctions regime and any transfer of weapons or components to Russia must call forth an immediate, severe reaction. Fourthly, outlining the practical steps for Ukraine's integration into the EU will be a clear and powerful signal that the country is part of the West and there is no "Ukraine fatigue " – and that any anti-Ukrainian actions of China will be perceived as actions against the West.
This will probably stop any possible material support of Russia by China and send clear signals to Beijing regarding Taiwan.
Helena Legarda
Lead Analyst at MERICS

One year after Russia launched its invasion of Ukraine, China's "pro-Russian neutrality" has proved not so neutral. At the Munich Security Conference, Wang Yi's criticism of the US was coupled with nods towards Moscow and its interests, and appeals to European leaders to distance themselves from Washington.
Few in Europe still believe they may be able to drive China and Russia apart. The signals coming out of Beijing also offer no comfort to those who hope that Beijing may at least be persuaded to play a more constructive role in the conflict. With Wang Yi visiting Russia this week, and Xi Jinping apparently planning a trip to Moscow later in the spring, Beijing's political support for Moscow this year seems all but guaranteed. Economically and militarily, its support may be more limited, but it is still there: China has reportedly shipped military or dual-use equipment to sanctioned Russian defense firms, and China's imports of Russian oil rose in 2022. China's announced peace proposal could be a positive step, but chances are it will be a reiteration of key principles and positions, rather than a concrete, actionable plan.
This means Europe should not expect Beijing to be the decisive factor in bringing an end to the war in Ukraine. Nor should it expect China to limit its coordination with Moscow at the UN or on matters of disinformation, for example. Europe must therefore factor China's partnership with Russia into its China policy this year. In order to try limit the support that Beijing may be willing to offer Moscow, Europe should more clearly define its red lines – and firmly communicate to Beijing that there would be consequences for EU-China relations if they are crossed.
Jean-Baptiste Monnier
Vice President, Asia Centre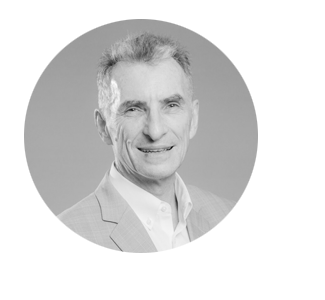 One year on, Europe is still at war, just as if we were rolling the clock back to the evils of the 20th century. Trenches are being dug, cities are bombed, and God saves us from the nuclear mushrooms that ended WWII.
China has adopted a "neutral" posture vis-à-vis the war in Ukraine. Yet whereas Xi Jinping has met with Vladimir Putin some 40 times, he is yet to return phone calls from Volodymyr Zelensky. This is not a neutral posture, and China sees an opportunity to promote a new world order around the Global South. China seems prepared to lose considerable trade markets with Europe in favor of this new posture, none of this brings any perspective of improved security in Europe.
The European policy vis-à-vis China needs to factor in China's relations with the US and coordination is to improve between Europe and the US. The semiconductor export control measures announced by the US in October 2022 are an example of such problematic dynamics. The US did reach a follow-up agreement with the Netherlands and Japan, but one could hope for a larger coalition. Deeper and coordinated technology measures are therefore suggested to further constrain China.
The clear message to send to China is that the world is one, this is the case for public health security, for climate security, and for security against armed conflicts. The case can also be made for technologies that require efforts from a large number of countries, semiconductors and open source software. 
Below is a pair of policy actions that may be integrated into a broader portfolio of escalating sanctions. These sanctions would become justified if the Chinese were to offer lethal support to Russia, if that was the case, applying such sanctions on both China and Russia signals that their "no-limit partnership" should not be weaponized.
Add a "softwar" front to the "hardwar" front. Block developers in both China and Russia from accessing open source platforms such as GitHub (note: GitHub did suspend accounts of Russian developers at sanctioned companies, yet more needs to be done).
Further, licenses to industrial software products will also be revoked (or timed out) in Russia and in China.
Improving coordination on strategic technology policies between Europe and the US vis-à-vis China should create the EU leverage to push China on Russia/Ukraine.
---

This MERICS EU-China Opinion Pool is part of the "Dealing with a Resurgent China" (DWARC) project, which has received funding from the European Union's Horizon Europe research and innovation programme under grant agreement number 101061700. 
Views and opinions expressed are however those of the author(s) only and do not necessarily reflect those of the European Union. Neither the European Union nor the granting authority can be held responsible for them.
---