picture alliance / Zoonar | Jens Schmitz
MERICS Briefs
MERICS China Industries
Basic materials + SME clusters + autonomous shipping
In this issue of the MERICS China Industries we cover the following topics:
1. Basic industrial materials to propel China's move into emerging industries
2. Beijing releases measures to promote specialized SME clusters
3. AI Captain! China advances autonomous shipping development
4. Shanghai plans five-fold increase in autonomous driving sector by 2025
5. New regulations cement Shanghai's status as AI innovation hub
You can read a free excerpt of our latest MERICS China Industries below.
1. Basic industrial materials to propel China's move into emerging industries
At a glance: Four government agencies led by the Ministry of Industry and Information Technology (MIIT) published a plan to upgrade the supply of basic industrial materials by enhancing product diversity, quality and branding. The document distinguishes between: (1) traditional materials such as steel and cement; (2) new materials including high-temperature alloys and fiber optic materials; and (3) low carbon products such as insulating and bio-based materials. Key targets outlined in the plan include:
Draft or revise 500 new product quality and reliability standards to cover the whole life cycle of key basic materials by 2025
Actively cultivate cutting-edge new materials such as graphene, quantum and superconducting materials
Strengthen research and development and the application of high-quality green materials such as degradable plastics as well as carbon capture technologies
Support business to coordinate on trademark logos, quality standards, etc., to improve international branding
---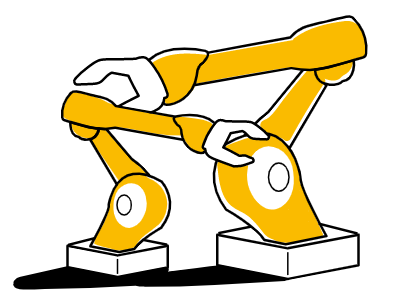 You are reading a free excerpt from the October 5, 2022 issue of our MERICS China Industries Brief. Become a subscriber to get access to all contents. Find out more about our subscription packages here.
---
MERICS comment: The plan reflects Beijing's ambition to modernize its traditional industries. It builds on China's carbon peaking by 2030 plan, which underlines the need to decarbonize the steel, metal, building materials and petrochemical sectors. These measures will help to modernize the production of basic industrial materials, cut down on overcapacity and increase the efficiency of related industries. Foreign firms will be welcome as suppliers of related technology and R&D partners in this effort.
But the main emphasis of the implementation plan is on developing and applying high-performance, new material products to spur the growth of this strategic emerging industry, which has broad potential applications in areas like aerospace and marine equipment. Here again, China will seek to leverage international exchanges to advance its local industry. But foreign governments are increasingly cautious of the dual use applications of new material technologies. The takeover of a graphene manufacturer in the UK by a firm linked to Chinese academic Dr. Zhou Zhongfu is currently undergoing a second security review. The United States has also blocked the export of quantum computer technologies to Chinese companies and labs, in part due to their potential to achieve breakthroughs in materials science. In many areas, new materials are likely to be an area for competition rather than collaboration between Chinese and foreign firms.
---
Article: Implementation Plan to Improve the Diversity, Quality and Branding of Basic Industrial Materials (关于印发原材料工业"三品"实施方案的通知) (Link)
Issuing bodies: MIIT, SASAC, SAMR, CNIPA 
Date: September 14, 2022
2. Beijing releases measures to promote specialized SME clusters
At a glance: The MIIT released measures to cultivate specialized clusters of industrial small and medium-sized enterprises (SMEs). The regulations outline concrete measures to deliver on a goal to foster 200 such clusters by 2025, as previously mentioned in the 14th Five-Year Plan for SME Development. Key measures in the instructions to local officials include:
Strengthen policy support for SME clusters related to financing, innovation, land and talent; push industry investment funds to increase funding for SME clusters
Promote existing clusters with at least one industry leader in a specific subsector or 'little giant' enterprise, and no less than ten specialized SMEs, innovative SMEs or national high-tech enterprises
Stimulate the innovative outputs of clusters, promote cooperation between clusters and large enterprises, universities and research institutes
Deepen international cooperation, support clusters to actively participate in the Belt and Road Initiative, and participate in international exchange activities