picture alliance / Costfoto
MERICS Briefs
MERICS China Industries
Biotechnology R&D + SMEs + Renewable energy
In this issue of the MERICS China Industries we cover the following topics:
China ups the ante on biotechnology R&D with new 14th Five-Year Plan

Helping the little guy: China encourages large firms to collaborate with SMEs

State Council approves measures to support renewable energy rollout

MIIT pushes for makeover of "Made in China" brand

Henan wants to move up in China's NEV premier league
You can read a free excerpt of our latest MERICS China Industries below. 
At a glance: The National Development and Reform Commission (NDRC) released a 14th Five-Year Plan for the development of the bioeconomy. The term refers to the application of life sciences and biotechnologies in diverse fields covering health, agriculture, manufacturing, energy, environmental protection and biosecurity. Key goals for 2025 include:
Increase the value added of the bioeconomy as a share of GDP and grow the number of enterprises with annual revenue of over CNY 10 billion
Boost investment for basic research into life sciences, significantly increase the R&D intensity of bio-industries and the number of high-value invention patents
Support research into areas such as protein science, crop phenomics, medical imaging, biological drugs and biological materials
Improve the national governance system around biosafety risk prevention and control, including for the management of major epidemics
MERICS comment: Beijing sees biotechnology as a key part of the solution for major challenges in public health, food security, energy security and sustainable development. The new plan focuses on upgrading China's innovation capacity and applications in the medical and agricultural fields. The emphasis on domestic R&D capabilities is now crucial as acquiring biotechnology from abroad has become more difficult. Just last year Italy blocked a bid from Chinese-owned Syngenta to acquire vegetable seed producer Verisem.
---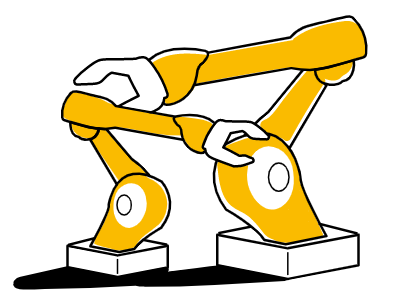 You are reading a free excerpt from the June 8, 2022 issue of our MERICS China Industries Brief. Become a subscriber to get access to all contents. Find out more about our subscription packages here.
---
Growing investments into China's bio-industries means more competition for established leaders in the US and Europe. China is building a massive bioeconomy workforce and by some accounts has attracted more investment than the US in recent years. Data on the financing of biotech companies between 2019 until mid-2021 suggests that investment in biopharmaceuticals in China was over three times that of Europe. What's more, Chinese firms are virtually guaranteed a strong footing at home due to the government's self-reliance strategy. For instance, Beijing appears intent on refusing to authorize any mRNA Covid vaccine until a home grown version is available.
---
Article: 14th Five-Year Plan for the Bioeconomy (国家发展改革委关于印发《"十四五"生物经济发展规划》的通知) (Link)
Issuing body: NDRC
Date: May 10, 2022
At a glance: Eleven departments issued a notice to promote closer collaboration of large firms with small and medium-sized enterprises (SMEs) to enhance China's innovation system. The notice signals that large corporates play an important role in the development of innovative SMEs in China. Measures for 2025 include:
Guide industrial investment funds to invest in the entire value chain and encourage large corporates to carry out supply chain financing for SMEs
Promote joint innovation through sharing of resources such as brands, R&D sites and equipment 
Encourage large enterprises to work together with innovative SMEs by publishing procurement needs and holding industrial fairs