picture alliance / Costfoto
MERICS Briefs
MERICS China Industries
Medical equipment + Cruise ships + Drones
In this issue of the MERICS China Industries we cover the following topics:
Using central government procurement to support medical equipment manufacturers
Cruise ships: Setting sights on uncharted shipbuilding capabilities

Drones: Beijing backs its UAV industry to reach new heights

CAC launches online filing portal for Big Tech algorithms 

Academic support: Universities to bolster SME R&D efforts
You can read a free excerpt of our latest MERICS China Industries below. 
At a glance: The Ministry of Industry and Information Technology (MIIT) and the National Health Commission (NHC) have released application requirements for two types of demonstration projects on medical equipment development. The first allows consortia of medical institutes and medical equipment manufacturers to showcase clinical uses of innovative equipment and enjoy priority government procurement. The second encourages local governments to establish demonstration bases. 
Successful equipment manufacturers: 
should ensure that the "safe and controllable" (commonly interpreted as domestically produced) proportion of innovative medical equipment products, key materials, or components is above 75 percent  
benefit by being placed on "the major technical equipment promotion and application guidance catalogue" issued by MIIT and used to promote high-tech products through procurement and sales subsidies.   

---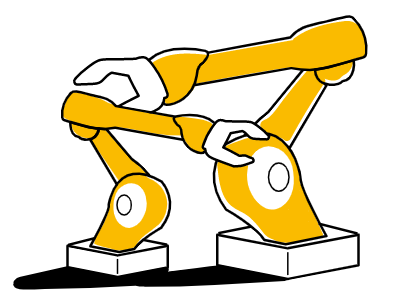 You are reading a free excerpt from the September 07, 2022 issue of our MERICS China Industries Brief. Become a subscriber to get access to all contents. Find out more about our subscription packages here.
---
Local governments planning to establish a demonstration base should: 
attract at least 30 companies (including specialized SMEs or "little giant" companies) and medical institutions, one of which must be part of a medical equipment demonstration project 
promote the integration of medical equipment development with digital technologies (e.g., AI, big data or 5G). 
MERICS comment: China's government has longstanding concerns about foreign dependencies in its large and growing medical equipment market. Despite efforts to replace imports, for instance as part of the "Made in China 2025" strategy, China still brings in 70 to 80 percent of high-tech medical equipment from abroad. Policy makers regard this not only as a missed economic opportunity but also as a national security risk.
To break through the technological bottlenecks that lie at the heart of this problem, planners have started to use government procurement to incentivize companies to meet the above-stated requirements to receive state funds, thus strengthening domestic companies in the field. This strategy was first pioneered in the pharma sector. In 2021, for instance, imported products were excluded from government procurement schemes in 137 medical device categories. For others, there are local content requirements. Due to the size of the Chinese market, the strategy seems to be paying off. German medical equipment manufacturer Siemens Healthineers recently called itself a "Chinese company" and announced the localization of high-end equipment. Foreign Companies will be eager to participate in the proposed demonstration projects because it could give them a better shot at securing major procurement contracts. 
---
Article: Administrative Measures for High-end Medical Equipment Application Demonstration Bases (Trial) (高端医疗装备应用示范基地管理办法(试行)) (Link)
Issuing bodies: MIIT, NHC
Date: July 11, 2022
At a glance: Five government ministries led by the MIIT have issued a circular outlining measures to promote the development of China's cruise ship and yacht industries. These include boosting manufacturing capabilities, strengthening supply chains, and growing domestic cruise ship and yacht tourism. Among the key targets for 2025 are:
ensuring that the first domestic large-scale cruise ship is completed and delivered on schedule to high quality standards
developing the batch production of small cruise ships and the mass production of yachts 
improving the technical level and supply capacity of equipment to essentially cover the needs of the domestic market and meet a proportion of international demand
deepening international exchanges and researching the inclusion of the cruise, yacht, and equipment industries in the encouraged foreign investment catalogue.