picture alliance / newscom | DOSALIEV SULTAN
MERICS Briefs
MERICS China Essentials
SCO meeting + China's chip-making breakthrough + CNY depreciation
In this issue of the MERICS China Essentials we cover the following topics:
Xi at the SCO meeting: Forging alliances and securing energy supplies
China's chip-making breakthrough is reliant on Western technology
CNY depreciation complicates China's economic situation as challenges pile up 
Chinese public increasingly worried Zero-Covid is becoming an end of itself
Review: Volt Rush: The Winners and Losers in the Race to Go Green by Henry Sanderson (Oneworld Publications, 2022)
Profile: He Lifeng – Economic planner looks set to become new economic tzar
Xi Jinping's participation in the Shanghai Cooperation Organization (SCO) summit in Samarkand, Uzbekistan, on 15 September highlighted the importance of Central Asia to Beijing's global ambitions and energy security. Geopolitics and Xi's first in-person meeting with Russian President Vladimir Putin since Russia invaded Ukraine (and Putin's acknowledgement of China's concerns) took center stage. But this could not hide the fact that Central Asian countries have become key to Beijing's plans to diversify energy imports – Turkmenistan, Kazakhstan and Uzbekistan have considerable natural gas and uranium reserves – and that some countries in the region have in the past months become more wary of Russia.
This was Xi's first trip abroad since the start of the Covid-19 pandemic in early 2020 and he appeared to make the most of it. Apart from Putin, he met bilaterally with the heads of state of almost every other of the nine SCO members, including Kazakhstan and Uzbekistan. And he made time for the leaders of some SCO "observers", "dialogue partners" and "guest attendees," including Mongolia, Turkmenistan and Belarus. All this activity made Xi's omitting to meet Indian Prime Minister Narendra Modi all the more glaring. Tensions between the two countries have been running high since 2020, when their troops clashed at the India-China border.  
---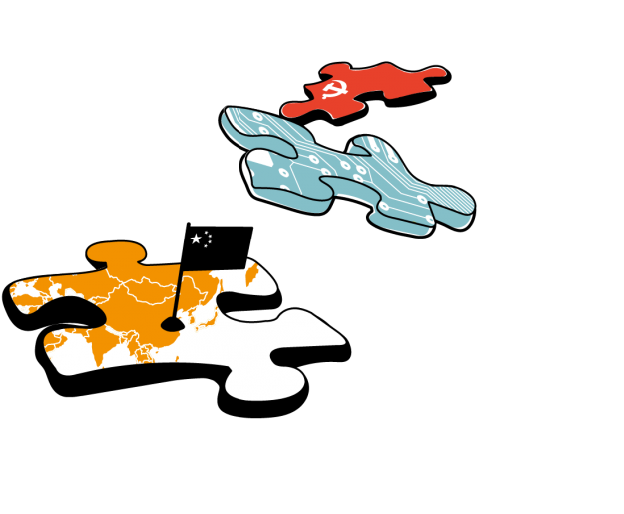 You are reading a free excerpt from the September 22, 2022 issue of our MERICS China Essentials. Become a subscriber to get access to all contents. Find out more about our subscription packages here.
---
Central Asia will remain a focus of Beijing's foreign policy, and the SCO and formats like the BRICS group are meant to help Beijing stand up to Western pressure and push back against the Western-dominated global order. As relations with Western powers are becoming increasingly tense, the Chinese leadership sees the SCO as a group of largely like-minded countries. Foreign Minister Wang Yi has called the SCO a "circle of friends" to break US "encirclement". This is one reason why Beijing has stepped up its support for SCO enlargement, with this summit seeing the induction of Iran as a full member and the start of the accession process for Belarus. 
MERICS analysis: "Moscow has traditionally been wary of Chinese forays into Central Asia, but its war against Ukraine has changed the dynamics," says Helena Legarda, Lead Analyst at MERICS. "Many countries in the region are uneasy about Moscow's invasion of Ukraine and are looking to rebalance diplomatic ties, giving Beijing a chance to step in at Moscow's expense."
Media coverage and sources:
4
This is the number of times US President Joe Biden has publicly said the US would defend Taiwan if China attacked it – an apparent serial breach of Washington's decades-old "strategic ambiguity" that is meant to keep Beijing – and Taipei – guessing about how the US would react if the former attacked the latter. Each time, the White House has been quick to reiterate that the official US policy towards Taiwan hasn't changed. A growing number of US pundits believe Biden's clarity has put an end to strategic ambiguity. But this raises the question whether its successor is automatically a clearly unambiguous policy – or simply ambiguous ambiguity, sowing new confusion.  (Sources: WP, Vox, White House, ABC News)