picture alliance / ASSOCIATED PRESS | Francois Walschaerts
MERICS Briefs
MERICS Europe China 360°
Czech EU presidency + Next EU ambassador to China + NATO summit preview
In this issue of the MERICS Europe China 360° we cover the following topics:
Is the Czech Presidency bad news for China?
Jorge Toledo Albi

ñana

– Next EU Ambassador to China
Multilateral numbers game
NATO summit preview – Transatlantic cooperation on China
Is the Czech Presidency bad news for China?
By Grzegorz Stec
Certainly not good news. As Prague takes the baton from Paris next week, it will use its six-months Presidency of the Council of the EU to focus on responding to the Russian invasion of Ukraine, reinforcing democratic values, and expanding EU coordination with NATO. While adjusting the EU's China policy is not going to top the Czech agenda, the afore-mentioned priorities will have a secondary impact on EU-China relations, hindering prospects for stabilization.
Prague may also choose to expand on its bilateral experience and lobby for further expansion of EU-Taiwan relations. In the sensitive period of a run up to the Chinese Communist Party Congress this fall and of increased uneasiness about growing US and EU presence in the Indo-Pacific, Beijing has been increasingly bullish about the status of Taiwan and may try to undermine such efforts.
---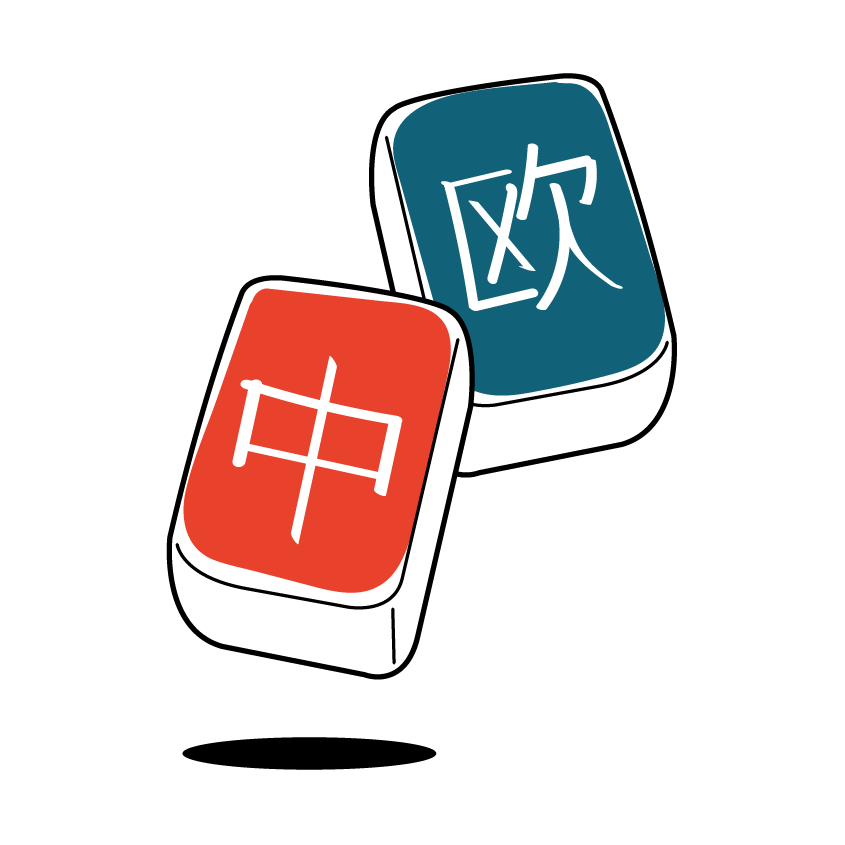 You are reading a free excerpt from the June 23, 2022 issue of our MERICS Europe China 360° Brief. Become a subscriber to get access to all contents. Find out more about our subscription packages here.
---
Czech-China divergence
A few years ago Czech-China relations were flourishing under the patronage of Czech President Miloš Zeman, but Beijing's unfulfilled economic promises, scandals surrounding the President's links to China and the opposition's re-focus on the democratic legacy of Václav Havel (the first president of the Czech Republic) changed the dynamic between the two sides. The new center-right coalition government, formed under Prime Minister Petr Fiala at the end of last year, has been drifting further apart from China while expanding links with Taiwan. As in several other Central and Eastern European (CEE) countries, Prague's outlook on China was affected by Beijing's tacit support for Moscow's invasion of Ukraine.
A mid-April visit to Prague by China's Special Envoy for CEE and former Ambassador to Czechia, Huo Yuzhen, seems to have achieved little effect in reverting the downward trend in Sino-Czech relations. Less than a month after Huo's visit, the Czech Parliament's Foreign Affairs Committee unanimously urged the government to limit its activities in the 16+1 framework, potentially abandoning it altogether. The Minister of Foreign Affairs Jan Lipavský tacitly endorsed the idea of limiting engagement with Beijing by stating that economic promises of the 16+1 framework remain unfulfilled "even after 10 years" and by his actions of personally opening an exhibition of dissident artist Badiucao in Prague.
In parallel, Czechia-Taiwan relations have been expanding. Building on the visits last October of Taiwan's Foreign Minister Joseph Wu and Taiwanese trade delegations, in April Taipei announced the creation of a USD 200 million Central and Eastern Europe Investment Fund that will focus on projects in Czechia, Lithuania and Slovakia.
Put briefly, it seems unlikely for Beijing to find favorable sentiment from the Czech Presidency.
Presidency agenda and China
China does not top the Czech Presidency's priorities list. Understandably, Russia takes this spot: the Presidency will focus on supporting Kiev, managing the refugee crisis, ensuring the EU's energy security, strengthening the bloc's defensive capabilities as well as economic and democratic resilience.
Still, as shown by the last EU-China Summit, Russia-focused priorities can impact EU-China relations. Under the Presidency of a strongly Kiev-sympathetic Prague, the EU will be keenly monitoring the depth of Beijing-Moscow coordination in the coming months. Any tighter coordination may bolster the Presidency's lobbying for stronger alignment on China.
Similarly, the increased emphasis on democratic values captured in the Presidency's motto "Europe as a Task: Rethink, Rebuild, Repower" — a reference to a work by Václav Havel under the same title is not in Beijing's interest. It could be a prompt for expanding links with a democratic Taipei or impact the course of the EU's debates about the geopolitical outlook, potentially strengthening support for the "democracies vs. autocracies" framing.
Taking on the responsibility of the chair of the Council meetings, Prague will be in position to frame the discussions on relations with China and may seek to prevent a potential return to business-as-usual mentality held among some other member states. Just how unfavorable this turns out to be for Beijing will largely depend on the level of its support for Moscow.
Read more:

Jorge Toledo Albiñana — Next EU Ambassador to China
This September, Jorge Toledo Albiñana will replace Nicolas Chapuis as the new EU Ambassador to China, a post which the latter has held since 2018. Toledo is a veteran Spanish diplomat, currently serving as Spain's Ambassador to Japan. His past postings were not focused on China, which will set him apart from Chapuis, a Sinologist and fluent Mandarin speaker.
However, Toledo brings a breadth of experience gathered through his work in Japan, Senegal and India combined with various EU-focused positions within the Spanish Administration — including assignments linked to Transatlantic relations and workings of the G20.
The new Ambassador may therefore take a more geopolitical view on China drawing from his knowledge of East Asia, the Indo-Pacific, Western Africa and key international frameworks. Toledo's nationality and position in Madrid circles may also help to facilitate a better channel of communication with the EEAS High Representative Josep Borrell, a fellow Spaniard.