picture alliance / AA | Dursun Aydemir
MERICS Briefs
MERICS China Essentials
NATO Summit + Hong Kong + Labor market
In this issue of the MERICS China Essentials we cover the following topics:
NATO Summit looks set to stoke Chinese "containment" fears
Hong Kong enters "new era" of law and order 25 years after the handover
China's graduates head out into uncertain job market 
Academic database CNKI under scrutiny
Indelible City: Dispossession and Defiance in Hong Kong, by Louisa Lim (Riverhead Books, 2022)
Wang Xiaohong – Xi's doubly-powerful Minister of Public Security


NATO this week put the Indo-Pacific firmly on its radar and, for the first time, called China a "systemic challenge" to Euro-Atlantic security in its regularly updated "Strategic Concept". The alliance presented its guiding document in Madrid, at a summit which for the first time hosted the heads of government of the Indo-Pacific countries Japan, South Korea, Australia and New Zealand.
Both moves look set to bolster Beijing's perception that NATO is being used by the United States to establish coalitions to contain China. Beijing's mission to the EU criticized the Strategic Concept as an example of NATO's "thinking and practice of creating 'enemies' and engaging in bloc confrontation" and warned China would "make firm and strong responses" if its interests were threatened.
Beijing has been eying NATO with unease for a while. A NATO summit communiqué in 2019 recognized China's "growing influence", and one in 2021 described it as presenting "systemic challenges to the rules-based international order." The US and the EU have since deepened ties to Indo-Pacific nations and are welcoming long-neutral Sweden and Finland into NATO, arguably its most important expansion since 2004.
---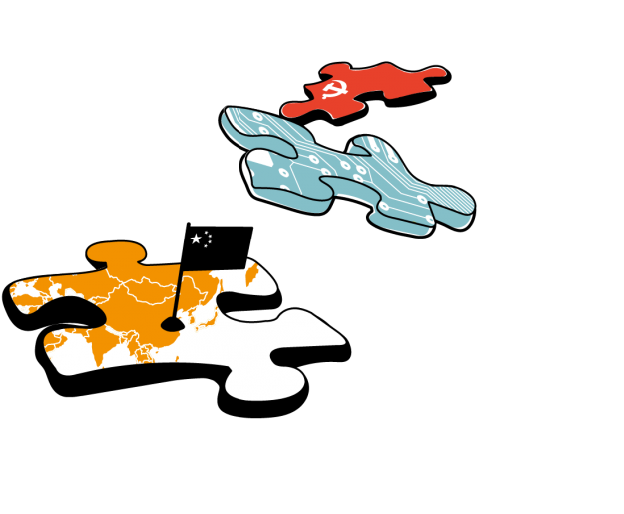 You are reading a free excerpt from the June 30, 2022 issue of our MERICS China Essentials. Become a subscriber to get access to all contents. Find out more about our subscription packages here.
---
A day before the NATO summit, Zhang Jun, China's Ambassador to the United Nations criticized the alliance for its "Cold-War mentality that is based on bloc confrontation" and warned that China's leaders "firmly oppose certain elements clamoring for NATO's involvement in the Asia Pacific, or an Asia Pacific version of NATO on the back of military alliances."
China's sharp tone shows Beijing fears the US is using NATO to challenge its growing regional and global interests, possibly even leading to the alliance's direct involvement in the Indo-Pacific. Although some European leaders are reluctant, the USA is pushing to treat the challenges posed by Russia and China as essentially the same. This could shift the transatlantic stance towards China from a circumspect to an all-out unfavorable one – and increase the risk of China potentially becoming a target of joint Western sanctions in the future. Russia's war on Ukraine and Beijing's tacit approval of Moscow's course looks set to make China's geopolitical rise more fraught as resistance to its course mounts.
MERICS analysis: "The NATO summit is likely to deepen Beijing's fears of the US-led coalitions and see China double down on coalition-building to counter the anticipated containment and assert its role on the international stage," says Grzegorz Stec, MERICS Analyst. "The EU should expect and be wary of intensified Beijing operations in reaching to developing countries through its Global Security Initiative and Global Development Initiative and mechanisms of the reinvigorated BRICS framework."
Media coverage and sources:


5 years
This timespan sparked outrage on China's social media after Beijing Daily published a piece suggesting the strict zero-Covid policy of lockdowns and mandatory testing could continue until 2027. The reference was taken from a work report delivered by Beijing Party Secretary Cai Qi, in which he outlined "adhering to the normalization of epidemic prevention and control" as part of plans spanning the next five years. In response to online anger, censors took down a hashtag alluding to Cai's report, which by then had been viewed over a million times. Beijing Daily's editor-in-chief blamed reporters for quoting out of context. To avoid accusations of misinformation, online outlets then removed references to "five years" in articles about Cai's report. (Source: The Guardian)